Generics for beginners. Chemistry meets life science and economics
A generic medication is bioequivalent to a brand-name medication in terms of safety, quality, strength, dosage form, performance characteristics, and intended usage. Although generics are "identical twins" of their branded counterparts when it comes to their chemical composition, they are usually sold at significantly lower prices. What is the catch?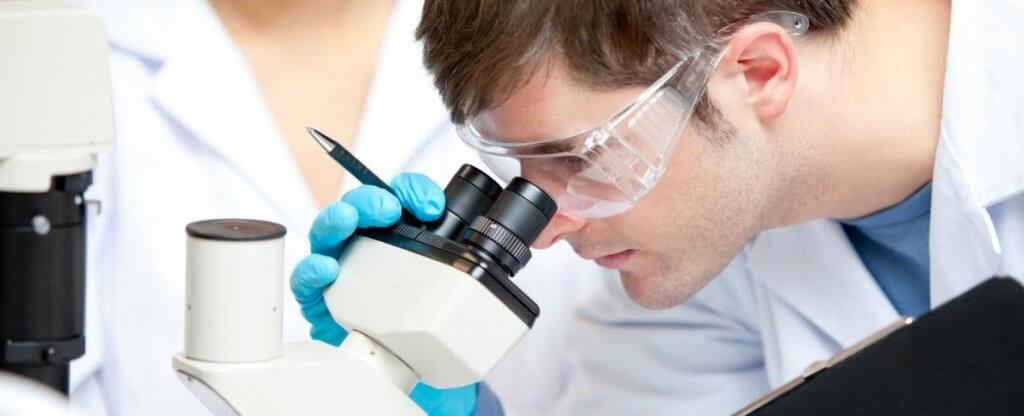 Let us walk you through the economic basics of drug manufacturing. The large brand-name pharmaceutical corporations, such as Pfizer or Bayer, often operate in-house life science laboratories that develop, test, and register new drugs, a process that can last as long as 8-12 years and cost as much as one billion dollars. At the launch phase, brand-name manufacturers have to invest heavily into advertising: all those TV ads and billboards you see every day.
To offset the massive drug launch and promotion expenditures, FDA or respective national drug regulation authorities grant those brand-name manufacturers the so-called drug patents, which essentially give the producers the exclusive right to sell the new drugs over a period of up to 20 years. Not surprisingly, manufacturers exercise this right to its fullest by selling their drugs at premium prices. The production costs for a brand-name drug often constitute less than 5% of its consumer retail price.
Generic drug manufacturers have a different cost structure. For them, no up-front investment is needed — either in drug invention or advertising. In addition, generic pharmaceutical companies often accept much lower profit margins. The medication's chemical composition is known, the clinical tests are accomplished, the drug has been selling well for several years; the generic manufacturer's only requirement is to prove to drug regulation authorities that its alternative version is as harmless and successful as the original once the drug patent has expired.
The biggest difficulty encountered by generic drug manufacturers is their tiny marketing budgets. One generally doesn't see TV ads for generic drugs. Possibly, the lack of media attention is the reason patients perceive generics as "less cool," states William Shrank of Harvard Medical School.
For instance, sildenafil is the generic name of a drug that is used to treat erectile dysfunction (ED) in men. The American company that developed and launched sildenafil, markets it under the original brand name Viagra. The patent that Pfizer received for Viagra in 1998 has expired in many countries, and this medicine can now be manufactured and marketed by other pharmaceutical companies in those markets – as well as by the American company – to treat ED. The generic alternatives of sildenafil that become available are marketed at lower prices when compared to the original Viagra. They may be marketed either as generic sildenafil pills or under different brand names, for example, Vizarsin or Nipatra.
Ibuprofen, another example, is a much older drug that has been on the market for years under multiple brand names, such as Brufen by Abbott, Nurofen by Reckitt Benckiser, and Anadin Ultra by Wyeth Consumer Healthcare, to name just a few. Ibuprofen can also be purchased just as the not branded ibuprofen pills made by various manufacturers.
Viagra vs. Sildenafil: how is bioequivalence proved?
Generics manufacturers are not expected to duplicate the comprehensive clinical tests that have already been carried out while launching the original brand-name medicines. As many as hundreds, often thousands of patients, are frequently engaged in such trials. It is methodically redundant, and even unethical, to request that such all-encompassing trials be reiterated involving human subjects for every generic medication that a company wants to sell. There is no need for additional tests as the efficacy and safety of the original drug have already been proved by clinical trials and many years of use. The generic applicants, instead, must scientifically validate that their drug performs in the same manner, i.e. is bioequivalent, to the pioneer medication.
Using bioequivalence as the foundation for approving generic versions of medications was established in the US by the Hatch-Waxman Act of 1984 (learn more), its official name being the Drug Price Competition and Patent Term Restoration Act. A group of 24 to 36 healthy volunteers is usually required to run the bioequivalence tests. Measuring the time it takes for a generic drug to get into the bloodstream and absorb in volunteers is one way to prove the generics` bioequivalence. The speed of absorption and the extent of concentration—or bioavailability—of the generic drug is then compared to that of the original medication. The generic alternative must supply the equivalent amount of active ingredients into a volunteer's bloodstream in the same timespan as the original medication.
The American drug regulator, FDA, is publicly responsible for the investigation of all claims of medication products' deficiencies or failures. It is the FDA`s obligation to share its conclusions on potentially misleading or false reports with the health care practitioners and the general public.
Myths and Facts About Generics
Myth: It takes longer for generics to start acting in the body.
Fact: As mentioned above, the pharmaceutical company seeking to market a generic medication must show that its product brings the same amount of working ingredient in the identical time frame as the original drug.
Myth: Generics are not as effective as the original medications.
Fact: Drug regulation authorities require that generics` strength, quality, stability, and purity are identical to those of the original medication.
Myth: Generic drugs are less safe than their original counterparts.
Fact: Drug regulation authorities require all drugs on the market to be safe and ensure that their benefits outweigh their risks. Due to the fact that generics feature identical active components and act in the same way in the body, their risk-benefit profile is correspondingly equal to that of the brand-name drugs.
Myth: Generic drugs are often made in second-rate facilities while brand-name products are made in state-of-the-art facilities.
Fact: A drug regulation authority in any country won't permit medications to be made in deficient facilities. For example, the FDA runs about 3,500 assessments a year across all categories of pharmaceutical plants to ensure that all standards are maintained. Generic producers have facilities analogous to those of brand-name manufacturers. Moreover, brand-name manufacturers frequently create generic copies of other brand-name medications and even generic versions of their own drugs sold without the brand name. Actually, brand-name manufacturers account for some 50% share of generic medication production.
Myth: Generic drugs are likely to cause more side effects.
Fact: There is no evidence of this. The FDA monitors reports of adverse drug reactions and has found no difference in the rates between generic and brand-name drugs.
Myth: Only brand-name drugs made in the West can be trusted.
Fact: About 80% of all raw pharmaceutical ingredients used to make brand-name and generic medications in the U.S., and about 40% of the drug products Americans use every day, come from other countries. India and China, two of the world's leading pharmaceutical exporters, each have about 500 pharmaceutical plants approved by the FDA.
Generics are good for society
According to the US Congress Budget Office, generic drugs save consumers an estimated $8 to $10 billion a year at retail pharmacies, and that not including the online pharmacy sales.  Some additional billions of dollars are saved by hospitals when they use generics.
…and good for you
The American College of Physicians has recently issued recommendations on using generics. Prescribing generic medicines instead of brand-name drugs whenever possible saves patients' money and boosts their devotion to medicine intake, thus improving long-term health prospects. Despite what some patients and even health practitioners might believe, generics are as efficient and safe as the original brand-name drugs, as stated by Dr. Amir Qaseem, a co-author of the recommendations.
Indeed, according to the Annals of Internal Medicine, a lot of patients that are prescribed brand-name drugs never purchase them from the pharmacies due to their high prices. At the same time, not sticking to prescribed medications results in higher out-of-pocket expenses for patients down the road. Dr. Avorn of Boston`s Harvard Medical School says, "Often Patients would not admit to their doctors that they can't afford a pricey brand-name drug they were prescribed; they just do not take it all, or take it in the insufficient (sub-therapeutic) quantities because of the cost."
Canadian Health&Care Mall at your service
Safe generic drugs featured at our Canadian Health&Care Mall canadianhealthcaremallrx.com will fulfill most of your pharmaceutical needs and will save you a few hundreds, possibly thousands, dollars annually. If you are looking for Viagra online, as well as other drugs, bookmark our online store. We have regular seasonal discounts and a loyalty program to exceed expectations of the savviest online customers. Helping patients is our calling!